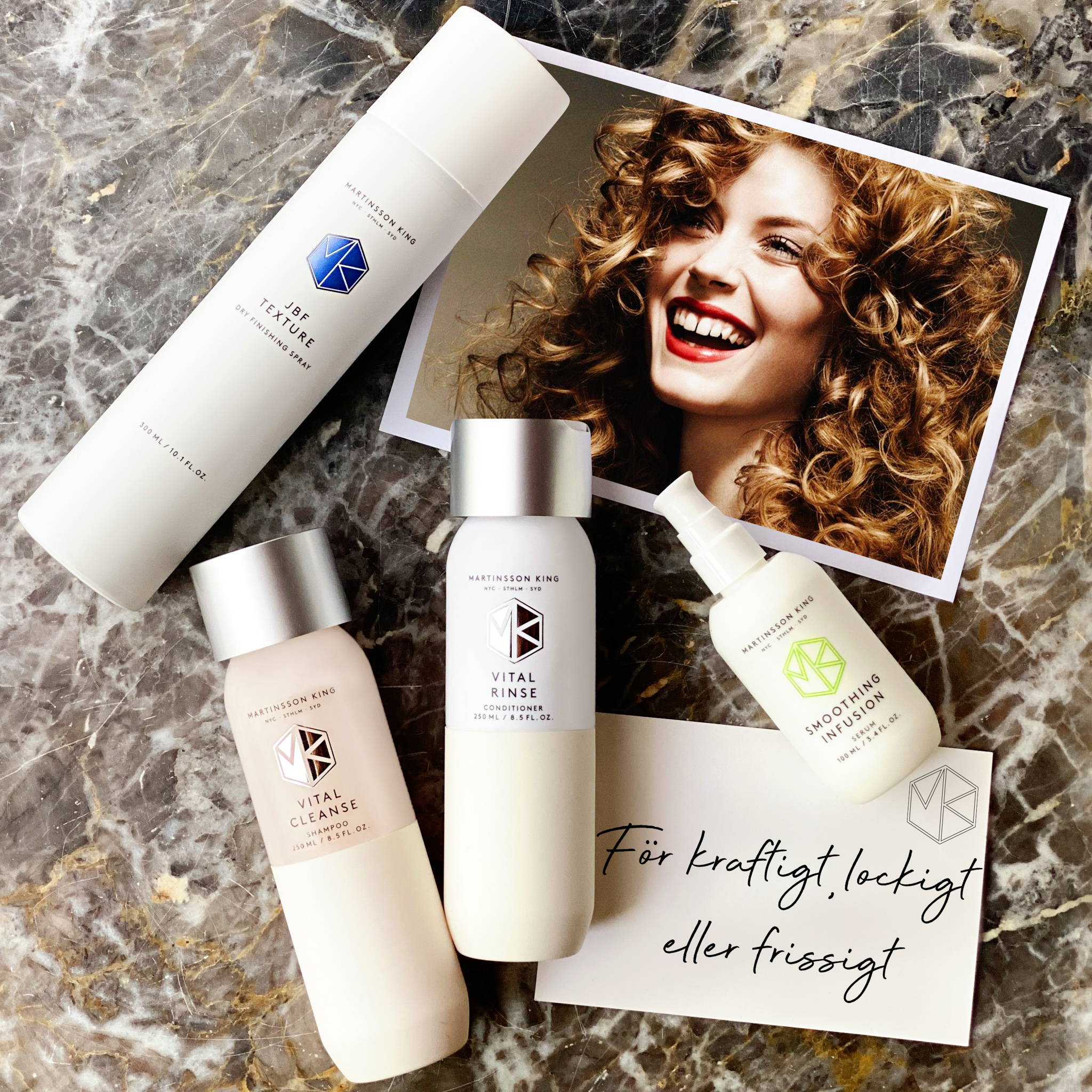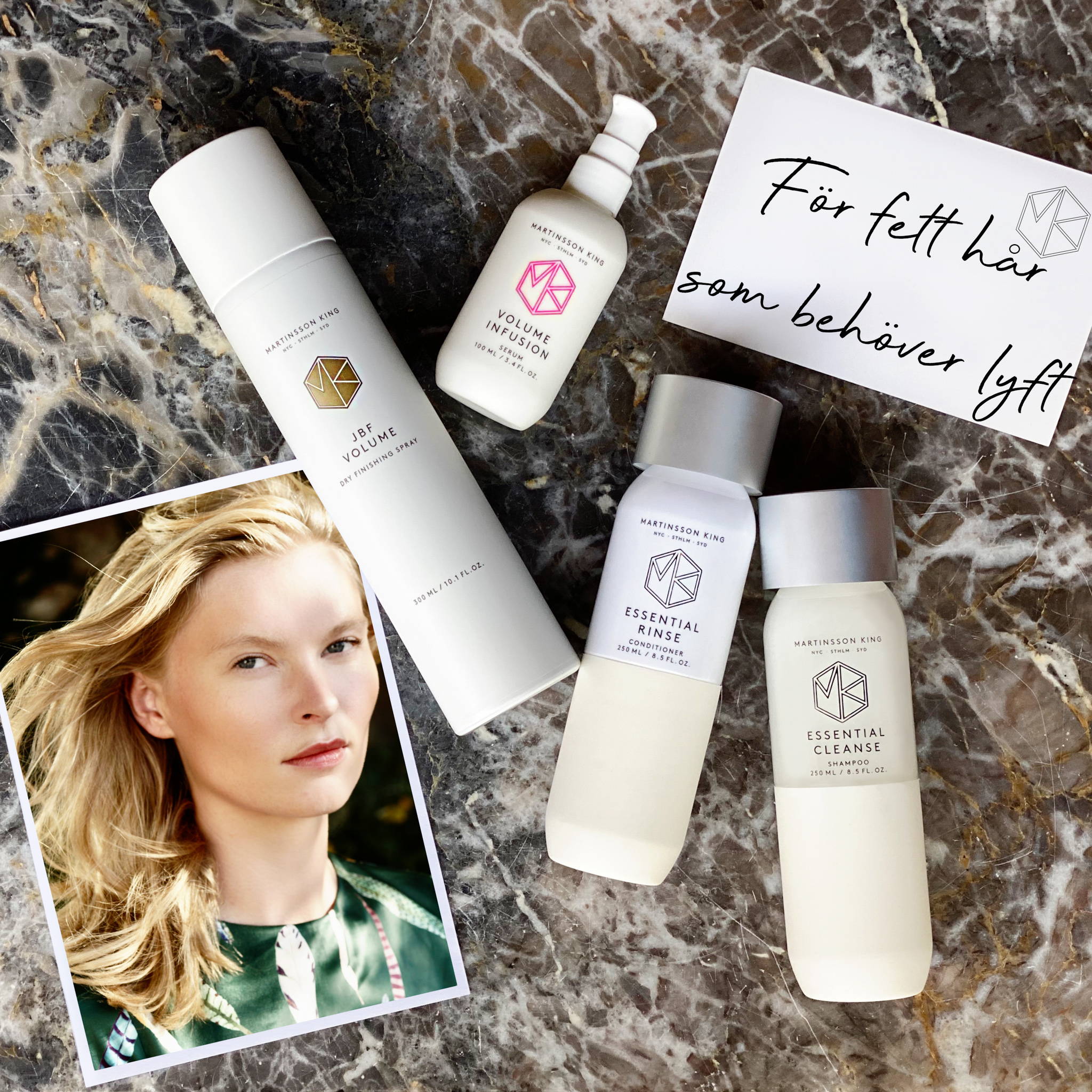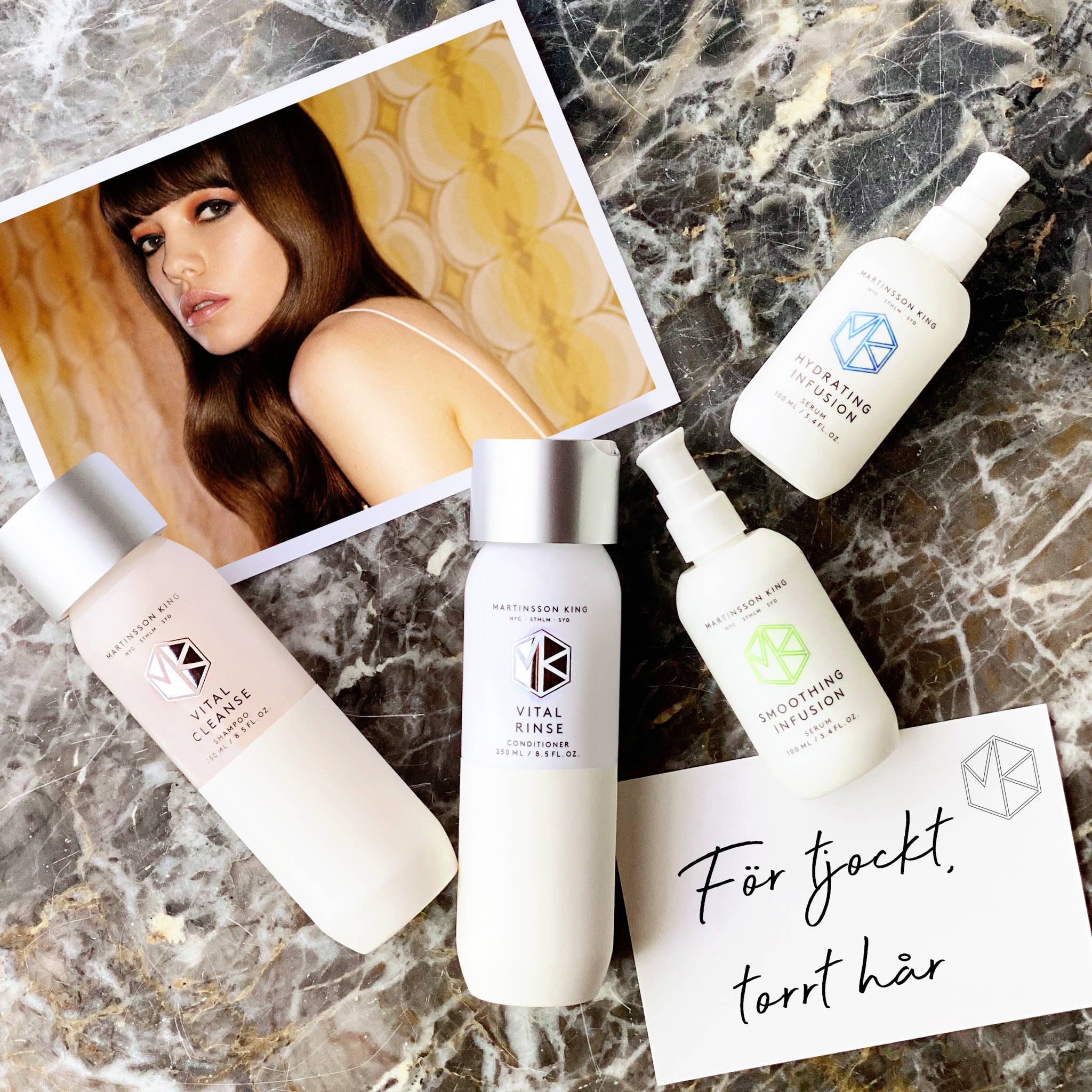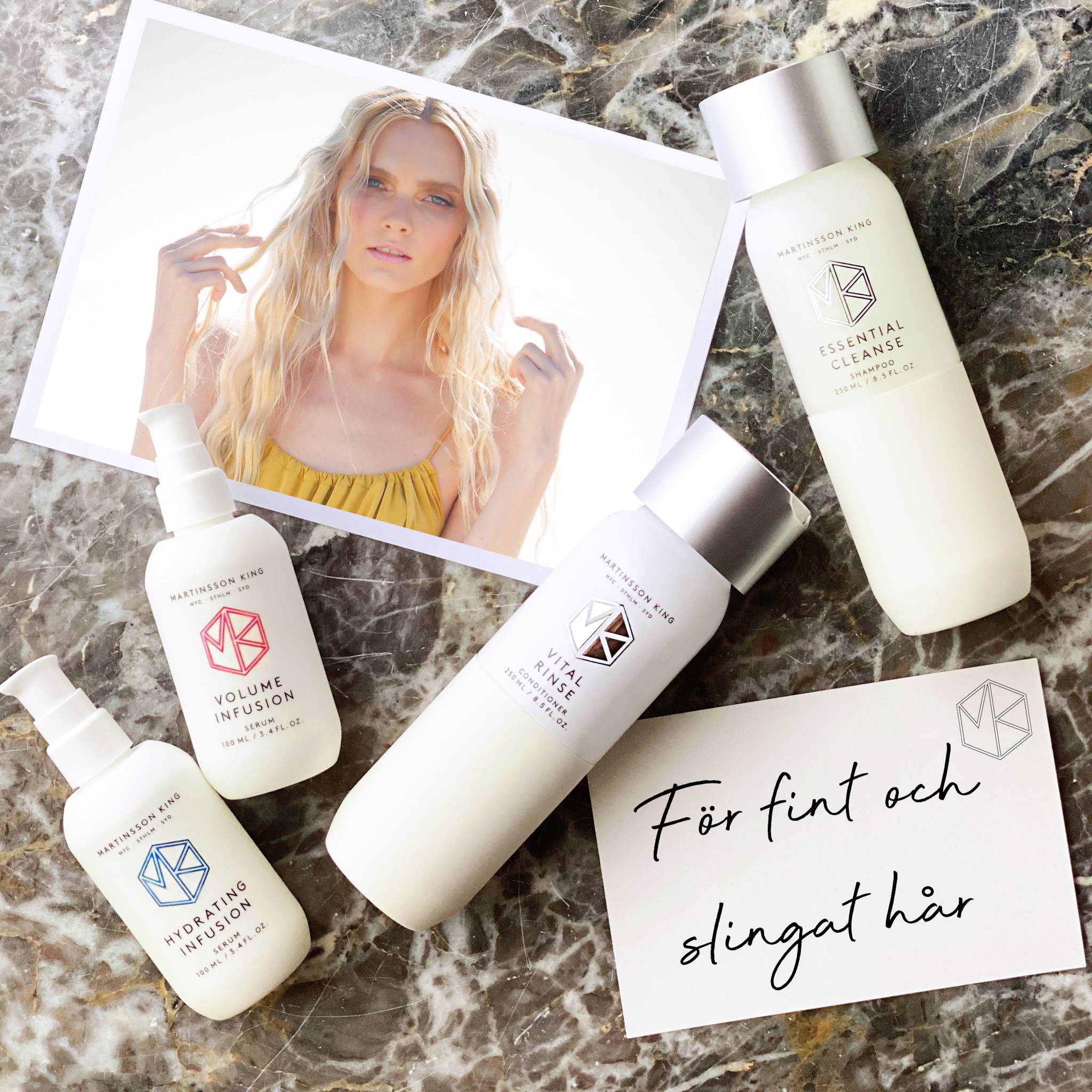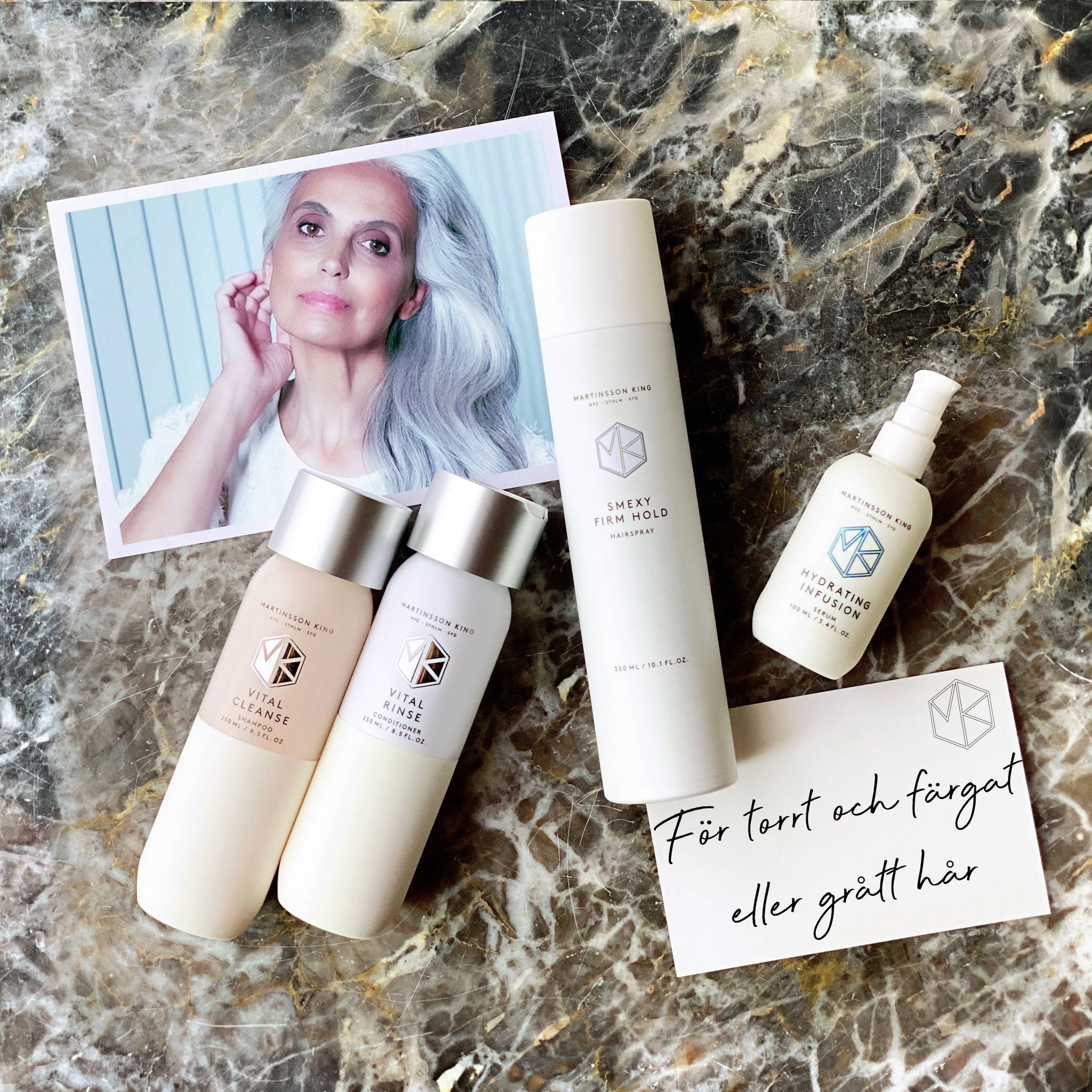 With Martinsson King, you build your own personalised haircare routine in easy steps! All our products are sustainable, vegan and paraben/sulfate free – and we always use as few ingredients as possible to give you clean, reliable results. 
✔ Made in Sweden. 
✔ 100% vegan, sustainable ingredients.
✔ Recommended by Green Salon™.
✔ 5x climate compensated.
✔ 30 day change/refund guarantee.
Which products are best for you?
We have created 5 different packages that each contain 4 Martinsson King Products. These packages are designed to give your hair type the best possible results.
Thick, frizzy or curly hair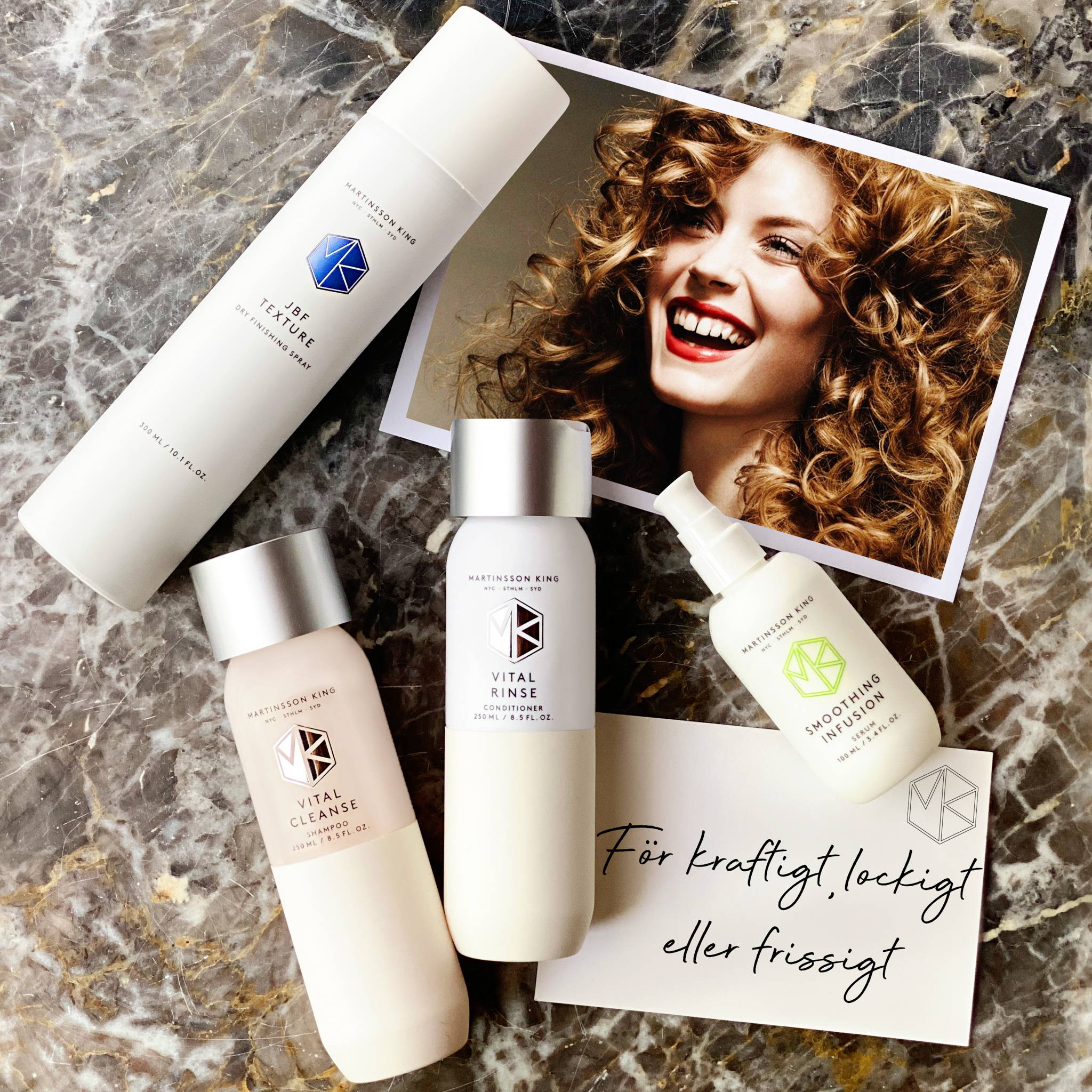 GET 25% ON YOUR FIRST PURCHASE